THE EFFORTLESS MARKETING RETREAT
Tuscany May 17th – 21st 2018
BUILDING THE BUSINESS AND THE LIFE OF YOUR DREAMS
Spaces are strictly limited to 12 extraordinary people
Find out more about The Effortless Marketing Retreat
[activecampaign form=3]
Beautiful Rustic Tuscan Villa
World-Class Italian Cuisine
Transformational Seminars and Workshops
Discover The Path To Exponential Abundance
Why the EFFORTLESS MARKETING RETREAT?
"We're alive at a point in history where there is more opportunity to thrive than ever before. Digital tools and access to universal connectivity provide us with everything we could need to build an exponential business, and a life of our wildest dreams."
Yet too often we find ourselves stifled by procrastination, fear and overwhelm.
Overwhelm from too much information.
Overwhelm from social media noise.
Overwhelm from the death of traditional marketing.
Overwhelm from the scale of opportunity.
That's why I created The Effortless Marketing Retreats, designed specifically to hone your mind, body and habits for the new world of universal connectivity and exponential growth from raving customers and subscribers.
"Join us for an inspiring, mind-changing four days in glorious Tuscany, and discover the amazing life of abundance you deserve."
Jonny Cooper | Founder: The Success Party
The Location
In 2018, we've selected the stunning Villa Buonvisi in Lucca, Tuscany for the Effortless Marketing Retreat and provide you with a once-in-a-lifetime experience.
"We had never before been to Italy in May, and it is truly the most wonderful month. The Lucchese countryside is a riot of colour and scent. Every road is lined with brilliant red poppies, making the most mundane street look picturesque. The olive trees dotting the hills are covered with silvery green and the pale cream of new buds, while the grass is tall and soft, every patch threaded with wildflowers."  Louise Badger
Cuisine will be provided by award-winning chefs focusing on health, energy and nutrition.
The venue will provide everything we need to relax, focus and learn the secrets of exponential success.
Get the lowdown on the Effortless Marketing Retreat
May 17th – 21st 2018 Lucca, Tuscany
[activecampaign form=3]
Beautiful Rustic Tuscan Villa
World-Class Italian Cuisine
Transformational Seminars and Workshops
Discover the Path To Exponential Abundance
The Programme
Played out over five days and four nights, The Effortless Marketing Retreat will rebalance your life and transform your business to create exponential success.
The Effortless Marketing Retreat Tuscany
May 17 – 21 2018
Launchpad Thursday 17th May 2018
Arrivals From Travel: 13.00 to 17.00
Aperitivo Drinks Reception: 18.00
Dinner: Buffet from 19.00
Dress Code: However you roll
Bedtime: At your discretion!
Today you will all be arriving, from the UK, Europe and beyond. You'll be whisked in a shuttle from Pisa airport to the villa near Lucca, where you can chill and take in the exquisite surroundings as you unpack.
The agenda is flexible up until 6pm, when we will formally launch the Effortless Marketing Retreat with a gala buffet and drinks.
This is an evening of introductions, story-telling and bonhomie. We'll be revealing snippets about the four days of power, fun and success ahead and you'll start to bond with the team and your fellow Success Partyers.
Feelgood Friday 18th May 2018
Breakfast from: 07.30
Morning Session: 09.00 – 10.45, 11.15 – 13.00
Wine-tasting and Lunch at Vineyard: 13.00 – 16.00
Chill-Out: 16.00
Dinner: 20.00
The journey begins: Jonny's here to open up the Effortless Marketing Syllabus with interactive workshops on finding your true voice, developing a cool, compelling brand, and working out who the hell actually wants what it is you're selling.
Then, we'll be covering all you need to know about creating a perfect product offering, before walking up the hill for a drinking session…errr, sorry, wine-tasting and luncheon at the local vineyard.
After a lie-down late afternoon, dinner's in the sumptuous dining room at the villa.
Strategy Saturday 19th May 2018
Breakfast: 07.30
Morning Session: 09.00 – 10.45, 11.15 – 13.00
Lunch: 13.00 – 14.30
Afternoon Session: 14.30 – 16.00
Restorative Yoga and Meditation: 16.00 – 17.00
Chill-Out: 17.00
Dinner: 20.00
Today's the meat of the learning on the Effortless Marketing Retreat, with a morning and afternoon packed with interactive workshops, value-bombs and revelations about websites, Facebook Groups, LinkedIn, emails and much more.
This'll get you fired up like never before, as Jonny reveals literally ALL his secret success formulae that only a select few have ever seen all in one place…
Later, you'll need to wind-down with a yoga and meditation session with Carmen in the grounds of the villa, before a fab dinner cooked and prepared to Italian perfection by our resident chefs.
Sales Success Sunday 20th May 2018
Breakfast: 07.30
Morning Session: 09.00 – 10.45, 11.15 – 13.00
Lunch: 13.00 – 14.30
Photo-shoot: 15.00 – 17.00
Farewell Dinner in Lucca: 20.00
Sunday's morning session is all about sales – in your copy, in your funnels and in your calls. If you don't sell nothing, you don't make nothing, and your clients get nothing either. That's no good, is it?
After lunch is a once-in-a-lifetime treat: the chance to be shot by the legendary Carmen Klammer, who's also shot Prince Charles, Tony Blair, Boris Johnson and Dustin Hoffman, as well as dozens of super-models. Can she make you look good? You bet she can.
When you're all well-and-truly shot, you can have a rest before we transport you to nearby Lucca for our Farewell Gala Dinner, in the most renowned Trattoria in the whole of Tuscany. Probably.
Don't drink too much, as you'll need to pack ready for the airport in the morning…sob sob.
7.5 things you'll get from the Effortless Marketing Retreat

The chance to meet great and inspirational entrepreneurs like you

A spiritual and physical detox, removing old and limiting habits forever

Learning and embedding new, ultra-productive habits

The practical tools you need to build perpetual income

A sublime dining experience

A cossetting and luxurious stay

An invitation to join The Success Party Inner Circle

Escape the treadmill of endless marrketing: enjoy perpetual success from now!
Tell me more about the Effortless Marketing Retreat
May 17th – 21st 2018 Lucca, Tuscany
[activecampaign form=3]
Beautiful Rustic Tuscan Villa
World-Class Italian Cuisine
Transformational Seminars and Workshops
Learn the Power of Recurring Revenue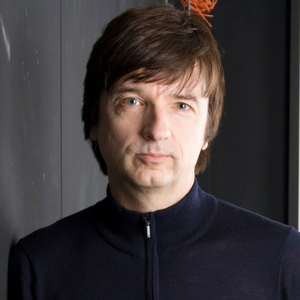 Your Effortless Marketing Guru
Jonny Cooper is a lifetime entrepreneur, having launched over 20 businesses and been involved in hundreds more as a coach and mentor. He built a financial empire from zero to eight figures, before selling in 2003 to a stock-market listed corporation.
Now a full-time educator and founder of the Jonny Hates Marketing Facebook Group, he created The Success Party in 2017, as an online membership platform for entrepreneurs wanting to transform their business in this age of exponential abundance. Jonny will show you how to create your own effortless marketing machine.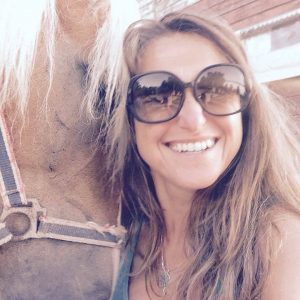 Learn To Chill-Out And Find Your Bliss
Carmen Klammer is a professional photographer, inspirational coach and founder of Divine Retreats. She also runs Totally Blissed Out – The Happiness Project, and is becoming recognised as a thought leader in the field of mindfullness and wellbeing.
Carmen will be bringing peace, relaxation and fun to the Effortless Marketing Retreat, through calming activities involving yoga, wine-tasting, fine Italian dining and much more!
She'll also be giving you an exclusive professional photoshoot, snapping you through the actual lens used to snap Hollywood royalty, and actual royalty. If it's good enough for them…

Creating extraordinary results in 2018
We've been creating success for hundreds of entrepreneurs and corporations for decades. In that time we've educated, motivated and transformed business and lives across the globe.
Don't take our word – here's what other people are saying –
"Jonny is a fireworks display in the digital age… bright, loud and colourful! Positive, infectious and a great motivator. Every business needs to work with MR JONNY COOPER. He will get your business rocking."
"I have always had great results when working with Carmen on a variety of projects."
"I had the pleasure to work with Jonny in an International business environment, focused on solutions and the big picture. I recommend Jonny full-heartedly for tactical solutions and a strategic outlook."
"Jonny has proven entrepreneurial spirit and business acumen together with a positive, can-do attitude. A nice guy to know as well!"
"Carmen is one of the gang of angels, you capture what we see and feel!
"Jonny's ability to identify and implement business strategies to benefit the bottom line is second to none."
Please send details of the Effortless Marketing Retreat
May 17th – 21st 2018 Tuscany, Italy
[activecampaign form=3]
Beautiful Rustic Tuscan Villa
World-Class Italian Cuisine
Transformational Seminars and Workshops
Start your journey to exponential abundance