THE CLIENT ATTRACTION BLUEPRINT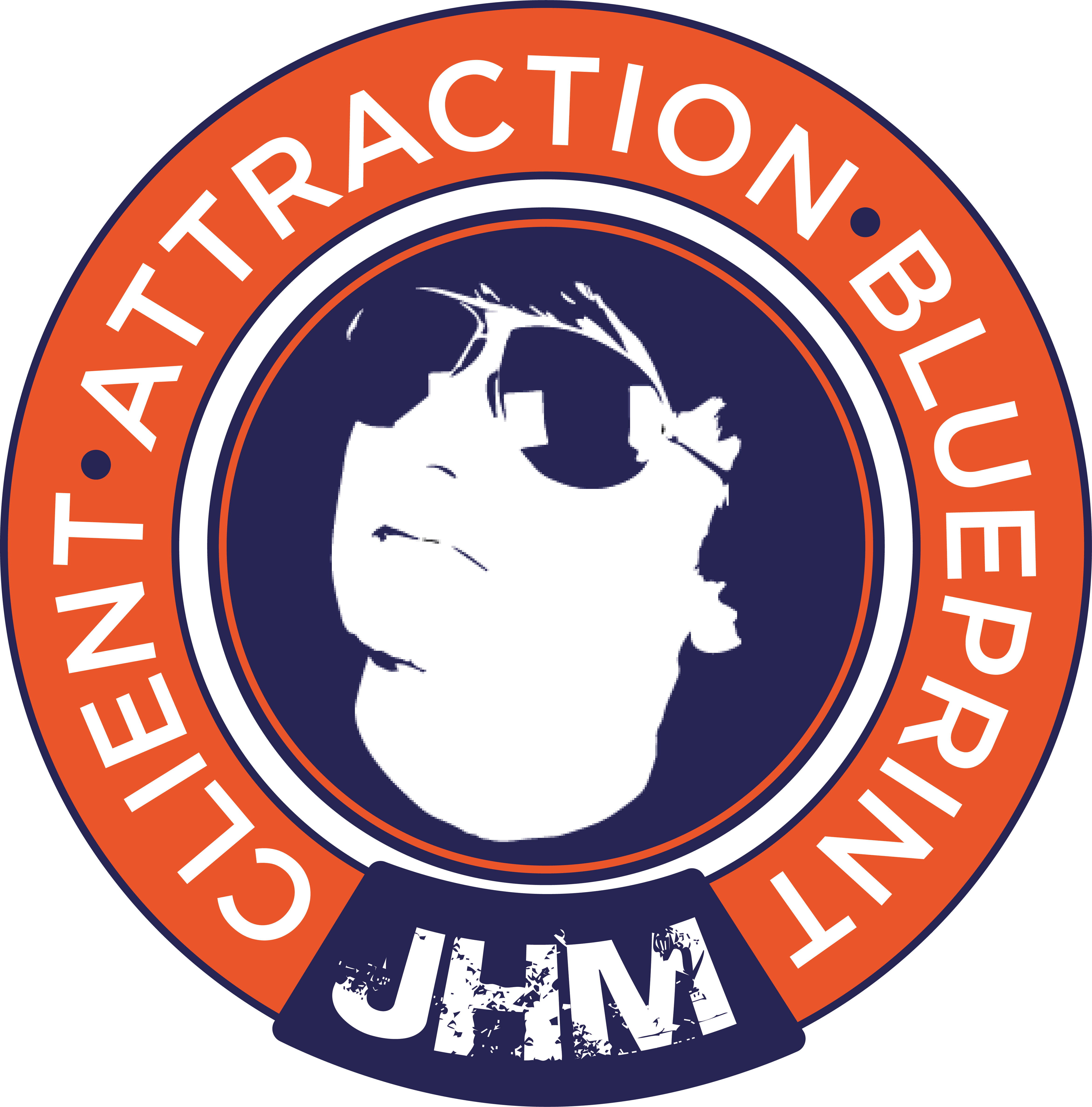 If You HATE Marketing,
You'll LOVE This.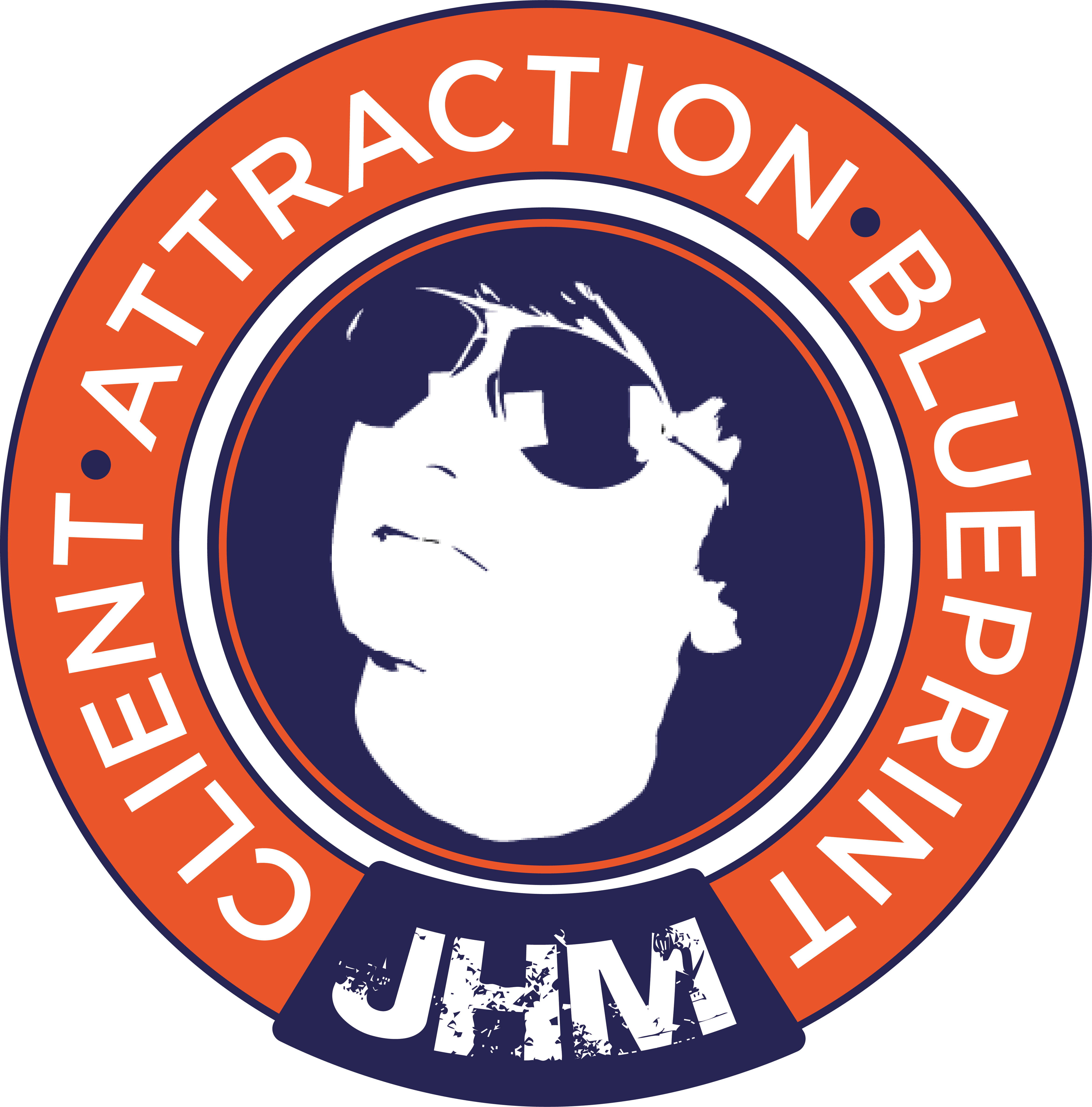 If You Really Hate Marketing,
You'll

Totally

Love This.
12 WEEKS.
1 SMALL-GROUP GUIDED PROGRAMME.
JUST YOU, ME AND 3 OF YOUR PEERS.
DEEP IMPACT. BIG RESULTS.
How to structure a single, simple product that will work foR YOU YEAR AFTER YEAR
How to generate endless referrals that will earn you progressively MORE money
What the three pillars of client attraction are, and how to apply them to YOUR business
The secret to converting casual CONVERSATIONS into clients at will
"It's an end-to-end operations manual
for your thriving practice"
12-WEEKS.
12 LIVE WORKSHOPS.
1. Mindset And Grounding – Introductions, authenticity and what you really should be doing
2. Who Do You Work With? – We will create avatars for your ideal client during the module
3. Finding Your Voice – Developing your perfect brand and strapline to explain what you do
4. Your Programme Outline – Why you need a signature programme and how to build it
5. Your Programme Content – Designing your evergreen transformation product
6. The Sales Mindset – Converting prospects into clients without "hard" selling
7. Your Programme Launch – Deploying your programme into the world! 
8. Facebook Groups, Pages and Profile – how to maximise the greatest social platform
9. LinkedIn Marketing – Why this "business" platform is such a great way to reach people
10. The Organic Funnel – How to create your unstoppable conversation machine
11. Your Personal Daily Process – Making a simple action list for your evergreen business 
12. WRAP-UP CALL – What we've learnt, results so far, and next steps!!!
PLUS – FREE BONUSES!
1. PERMANENT ACCESS TO RECORDINGS OF ALL YOUR LIVE GROUP COACHING SESSIONS
2. YOUR OWN SUCCESS PLAN – THE BLUEPRINT FOR YOUR THRIVING PRACTICE, FOREVER!
3. LIFETIME MEMBERSHIP OF THE CLIENT ATTRACTION ACADEMY WORTH £1920
PEOPLE JUST LIKE YOU ARE GETTING BIG RESULTS FROM THE CLIENT ATTRACTION BLUEPRINT!
If you want to expand and explode your coaching biz, Jonny Cooper is the man to go to.
Great interactive workshop online! Incredible simple tools to use immediately. Highly recommend!
I had the jigsaw pieces – Jonny made the picture. Work with Jonny and watch your ideas spring to life!
Jonny's an inspirational entrepreneur with a genuine passion for helping others succeed!
Here's what you'll get when you join the CAB: 
30-minute LIVE 1-2-1 set-up call with your personal mentor

12 x weekly 1 hour LIVE video workshops with your personal mentor

Open access to your personal mentor by email and LIVE Messenger throughout

Lifetime membership of the Client Attraction Academy Community with 100s of videos, courses and much more

Lifetime membership of the Academy secret Facebook Group

Your own Success Plan to track and record progress

Accountability partner chosen from the other CAB members

PLUS: Your FREE signed copy of Jonny's #1 Bestselling Book delivered to your home address. 
"You'd like to finally crack the code of attracting more ideal clients, more easily"
A PERSONAL MESSAGE FROM ME
Whenever we ask our fellow coaches and therapists what you need most in your business right now, the answer is simple:
You need to be able to easily find more of your ideal clients, and make it easy for your ideal clients to find you.
What you don't need is the endless pressure and overwhelm from hundreds of different marketing channels, advertising platforms and self-styled internet gurus, all promising the earth in exchange for your as-yet unearned income.
For over 15 years, Lisa Crofton and I have been teaching coaches and therapists just like you the 3 Pillars of Effortless Marketing, helping them to create a life of abundance without spending hours every day hustling and selling.
The Client Attraction Blueprint will take you on a 12-week journey of learning, discovery and enlightenment, with lots of personal attention and a big result.
If you want to finally crack the code of effortless marketing, client attraction and build a success blueprint for the rest of your career, The CAB is for you.
LET'S GET ON WITH IT!