Wondering how to find a popular and profitable niche for your recurring revenue business?
There's some really cool work Ryan Levesque is doing on researching niches and sub-niches, or "barrels" as he calls them.
Ryan shows how to go to Google and type in "Best xxxxxxx for" where xxxxxxx is your area of expertise or knowledge.
The image shows a Google search, assuming you're a dog trainer wondering what kind of digital products to create.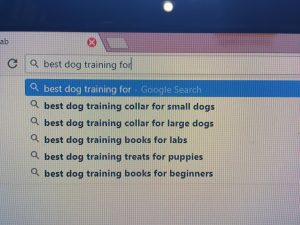 You'll see the auto-complete results display 5 sub-niches in dog-training that people commonly search for, enabling the dog trainer to create his/her first 5 guides aimed at markets that Google says are worthwhile.
Try it with your xxxxxx right now and see where it takes you!
Author: Jonny | Need help with your niches?